Belonging to Kindred Life Antioch means you'll have access to free services which can include life coaching, financial support and life education!
Join other teen parents and their children, each Tuesday during the school year from 6:00pm-8:00pm, as we grow together and work towards accomplishing our educational, emotional, and practical goals!
We are friendly, funny, easy going, and loving. Mostly we are passionate about supporting each other and being the awesome moms and dads God created us to be!
Let us help support you to finish school, navigate family and community resources and meet some other terrific families!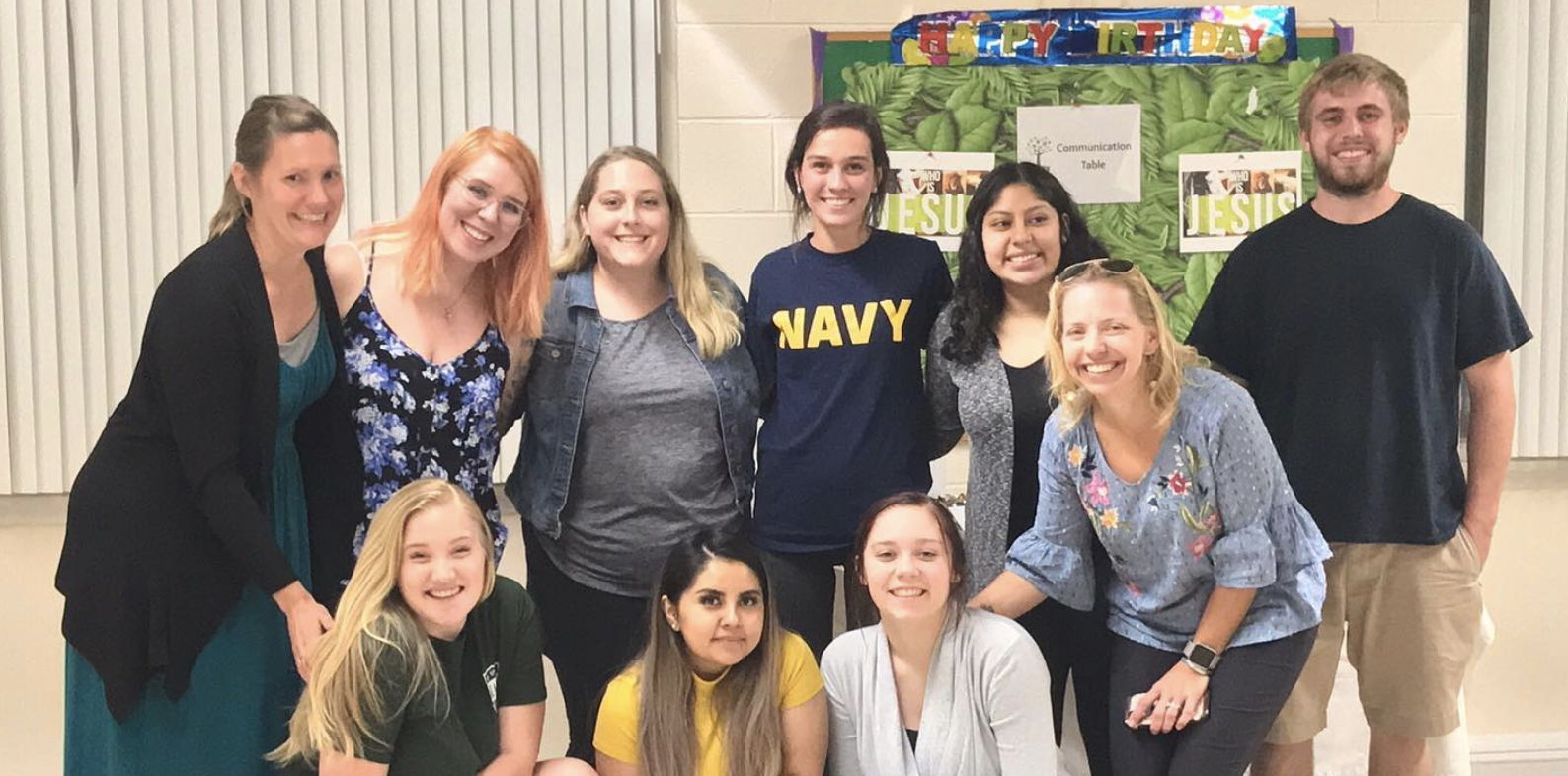 Host Church
St. Mark Lutheran Church
1822 E. Grand Ave.
Lindenhurst, IL 60046
Our Antioch Area Ministry serves the following communities:
Antioch
Fox Lake
Lake Villa
Lindenhurst
Salem, WI
Spring Grove
Trevor, WI
Wilmot, WI
and surrounding areas
A Word From Our Area Site Director
Blessings to you from the Antioch location of Kindred Life Ministries! I am Sarah Love and I have recently accepted the position of Antioch Program Director. I'm so excited to begin with our families.
I have a Bachelors in Elementary Education from Bethel College, Indiana. Most of my 20's I spent living overseas as a missionary including (3) years in Kenya as a teacher at a boarding school and (1) year in Albertville, France studying French full-time and thoroughly enjoying the cheese and pastries. I'm eager to get to know our young families and our team in Antioch. I look forward to our great adventure ahead!
If I can help in any way, or you have any questions or if you are looking for a place to serve as a volunteer, please contact me at 847-338-8587 or Sarah@KindredLife.org
Meet Sarah
Sarah
has a Bachelors in Elementary Education from Bethel College, Indiana. She spent most of her 20's living overseas as a missionary including (3) years in Kenya as a teacher at a boarding school and (1) year in Albertville, France studying French full-time and thoroughly enjoying the cheese and pastries. Prior to serving at Kindred Life Ministries,
Sarah
served on staff at Lakeland Church for 5 years as the Director of Assimilation.
Sarah
is married to Steve and they welcomed their first son, Elijah, in May 2018.
Sarah
enjoys the outdoors, hammocks, chocolate, hikes, her husband Steve's cooking, game nights, a good Netflix show or book, adventures, and making new friends.
Meet Anne
Anne has a passion for seeing families grow closer to each other and deeper in their faith as they journey together. She has worked in various roles in the church for 17 years and has a master's degree in Family Ministry from Bethel Seminary. She is a student at Professional Christian Coaching Institute and is currently working toward certification through the International Coach Federation. Anne lives in the Chicagoland suburbs with her husband, Chris, and their three daughters. For fun, Anne loves to be with friends, be outside, run, play tennis, cook healthy meals, sing, read, and drink coffee.
Find out what is new with Kindred Life and what events are coming up:
See what our Antioch program parents need this month and help us pray:
Host Church Spotlight
St. Mark Lutheran Church in Lindenhurst
The Antioch Program at Kindred Life wants to take a moment and acknowledge to thank our host church.
Pastor Terry Breum and the congregation at St. Mark are passionate about the sanctity of human life and supporting young parents who choose to give life and parent their children. For several years now they have graciously opened their doors and provided our Antioch Area Program a home.
To learn more about St. Mark, visit their website.
Volunteer Spotlight
This year's Program Volunteer of the Year is Anne McArtney. Anne began volunteering with us three years ago as a one on one teen mentor; first to Justine and now Anne. She  jumped into mentoring with with her whole heart and has richly blessed us all! She went above and beyond for the young parents, having them over for lunch, introducing them to her family and regularly checking in. She has also has opened her home to the entire Antioch program and has hosted amazing tea parties.
She courageously and graciously shares the truth and grace of Jesus with each teen parent. This past month Anne and Alyssa  have begun attending an Alpha Bible study together.
When I think of Anne McArtney, I can't help but remember something she said that first year after a difficult Life Education Group meeting. "Sometimes people are rough on the outside, maybe they don't look like our preconceived ideas of what should be. But aren't we all a glorious mess in need of a Savior? Isn't loving them where they are at and speaking the truth what Jesus would do?"
Thank you Anne  for all you do for these young families and also for doing what Jesus would do!
#GivingTuesday is a global day of giving fueled by the power of social media and collaboration. Celebrated on the Tuesday following Thanksgiving (in the U.S.) and the widely recognized shopping events Black Friday and Cyber Monday, #GivingTuesday kicks off the...
read more
We are so excited to invite you to support our Antioch Program Office at our upcoming Team THRIVE event July 4th. Click here learn more about this event, register to race or financially support Team THRIVE Antioch.
read more
Other Ways to Get Involved
Call for Volunteers
Kindred Life Ministries is always in need of volunteers. Do you feel called to serve teen parents and their children? We would love to hear from you.
Join TEAM THRIVE!
If you love to run, beginner to advanced levels, join TEAM THRIVE to raise awareness and financial support for teen mothers and children.
Make a General Donation
Your donations provide mentoring, education, food and other valuable resources for our young parents and thier families. All assistance is greatly appreciated.