Belonging to Kindred Life Antioch means you'll have access to free services which can include life coaching, financial support and life education!
Join other teen parents and their children, each Tuesday during the school year from 6:00pm-8:00pm, as we grow together and work towards accomplishing our educational, emotional, and practical goals!
We are friendly, funny, easy going, and loving. Mostly we are passionate about supporting each other and being the awesome moms and dads God created us to be!
Let us help support you to finish school, navigate family and community resources and meet some other terrific families!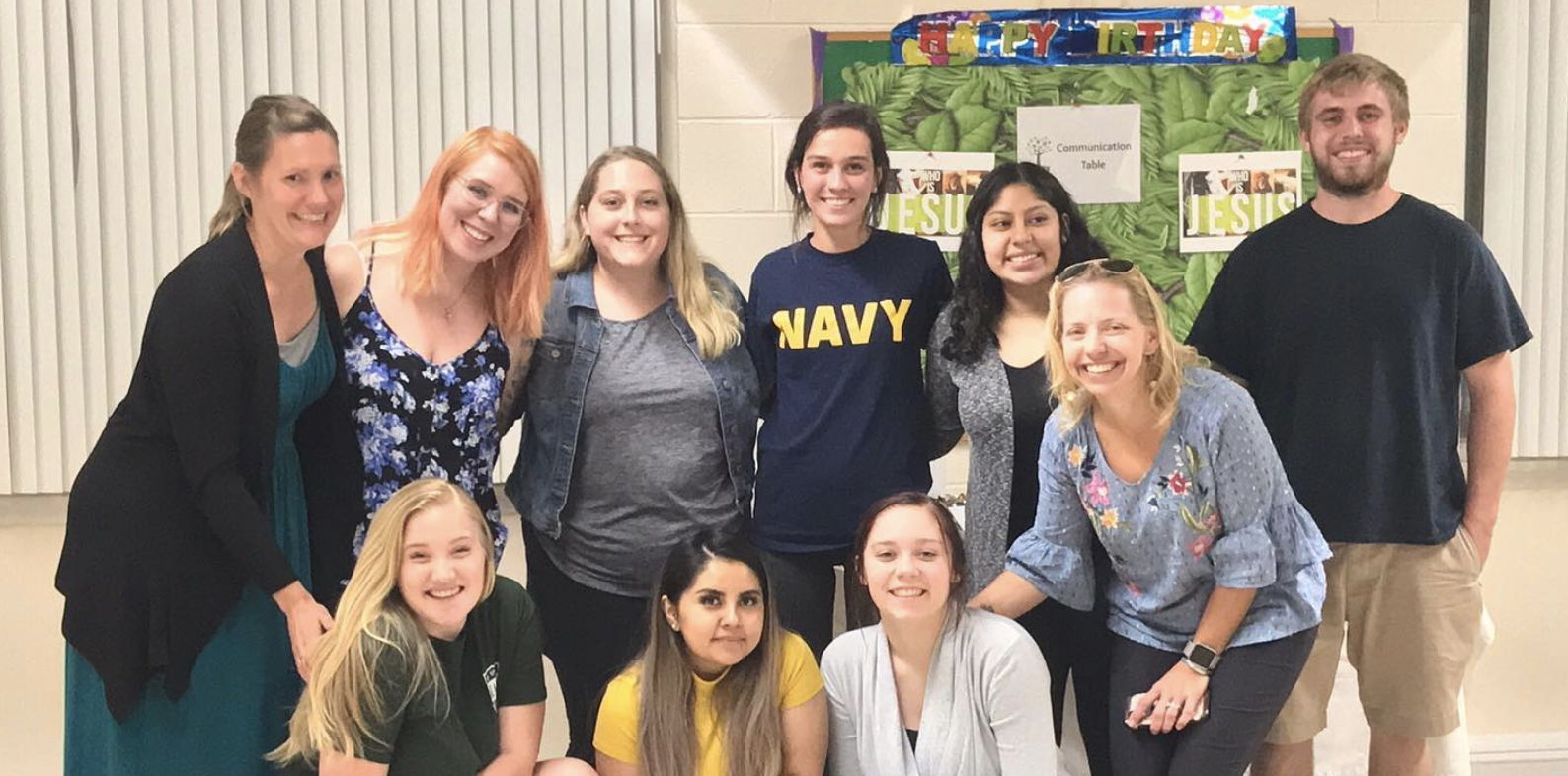 Host Church
St. Mark Lutheran Church
1822 E. Grand Ave.
Lindenhurst, IL 60046
Our Antioch Area Ministry serves the following communities:
Antioch
Fox Lake
Lake Villa
Lindenhurst
Salem, WI
Spring Grove
Trevor, WI
Wilmot, WI
and surrounding areas
A Word From Melissa,
Our Area Site Director
Hi. We're glad you are looking into Kindred Life. We are so proud of you for taking the courageous step to parent your child and to search for a good community to join.
Our group is seeking to learn and grow together in our parenting, our friendships, and our goals for the future. If you are interested in learning more about Antioch Kindred Life, I would be glad to talk with you to answer your questions and get to know you better. I look forward to hearing from you. Call or text me at: 847-338-8587
Melissa Hall
Antioch Area Site Director
Kindred Life Ministries – Antioch
Meet Melissa
​Melissa specializes in implementing purpose driven programs, seamlessly bringing multiple generations plus resources together, and fundraising. 
Melissa's journey in the non-profit sector began in the summer of 1999.  Where she began knocking on doors in both affluent and impoverished communities.  In order to raise awareness of services, obtain resources, recruit clients and volunteers.  In 2002 she began creating life enrichment programs and activities for the youth. She also served nearly 10 years on boards/stakeholder panels that distributed available funds to nonprofit organizations after reviewing their grant applications.
Melissa is the mother of three girls, adult twins and a preteen.  Is the grandmother of 3 girls.  Attends Trinity Christian Center in Zion Illinois where she resides. She loves planning group trips, swimming, gardening, and spending time with family and friends.
Abby Bosco
Professional Counselor
Kindred Life Ministries – Antioch
Meet Abby
Abby Bosco recently joined the KL team in July of 2020, after over 3 years working with children, teens, and families in a community mental health setting.  She graduated from the University of Illinois at Chicago in 2010 with her Bachelor of Arts in Psychology, and greatly enjoyed the new experience of living in the city. After graduating, Abby returned to her home town in the north suburbs and completed her Master's Degree in Clinical Mental Health Counseling at Argosy University in Schaumburg.
Abby has a passion for working with children and families and providing guidance to parents on how to navigate both the challenges and the joys of parenthood.
In her free time, Abby likes to spend time with her dog, listen to music, play guitar, and spend as much time as possible with family. On weekends, Abby attends church at The Chapel in Libertyville and really enjoys the praise music, the message, and the feeling of rejuvenation as a new week begins.
Find out what is new with Kindred Life and what events are coming up:
See what our Antioch program parents need this month and help us pray:
Volunteer Spotlight
This year's Program Volunteer of the Year is Anne McArtney. Anne began volunteering with us three years ago as a one on one teen mentor; first to Justine and now Anne. She  jumped into mentoring with with her whole heart and has richly blessed us all! She went above and beyond for the young parents, having them over for lunch, introducing them to her family and regularly checking in. She has also has opened her home to the entire Antioch program and has hosted amazing tea parties.
She courageously and graciously shares the truth and grace of Jesus with each teen parent. This past month Anne and Alyssa  have begun attending an Alpha Bible study together.
When I think of Anne McArtney, I can't help but remember something she said that first year after a difficult Life Education Group meeting. "Sometimes people are rough on the outside, maybe they don't look like our preconceived ideas of what should be. But aren't we all a glorious mess in need of a Savior? Isn't loving them where they are at and speaking the truth what Jesus would do?"
Thank you Anne  for all you do for these young families and also for doing what Jesus would do!
Our three Kindred Life Offices launched for our program year in September. With excitement, grateful hearts, kiddos a year older/new kiddos added, and a few new guidelines for Covid19 we were ready to go! Our Antioch Office launched with three moms, three kiddos, a...
read more
Other Ways to Get Involved
Call for Volunteers
Kindred Life Ministries is always in need of volunteers. Do you feel called to serve teen parents and their children? We would love to hear from you.
Join TEAM THRIVE!
If you love to run, beginner to advanced levels, join TEAM THRIVE to raise awareness and financial support for teen mothers and children.
Make a General Donation
Your donations provide mentoring, education, food and other valuable resources for our young parents and thier families. All assistance is greatly appreciated.