Kindred Life Gurnee is a safe place where teen parents feel empowered through opportunities to develop as individuals and parents in a friendly and supportive environment. Our compassionate staff and dedicated volunteers come alongside young families as they create and accomplish their personal goals towards independence and self-sufficiency.
Enrolling in Kindred Life Gurnee means you'll have access to free services which can include counseling, financial support, and life education!
Join other teen parents and their children each Thursday during the school year from 6:00pm-8:00pm if you're seeking a fun place to belong.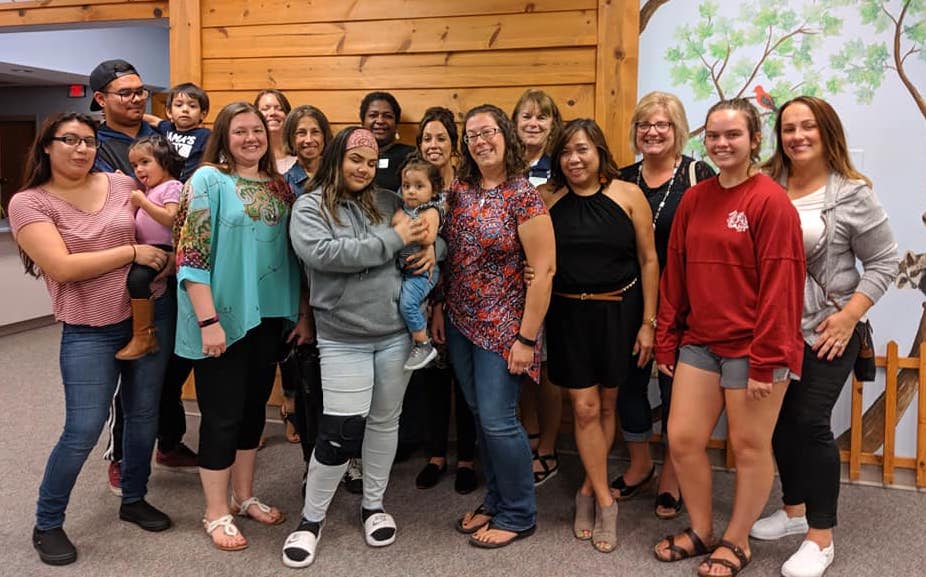 Host Church
Village Church of Gurnee
1319 N. Hunt Club Road
Gurnee, IL  60031
Our Gurnee Area Ministry serves the following communities:
Gurnee
Waukegan
Park City
Grayslake
Gages Lake
Wildwood
Third Lake
Old Mill Creek
Zion
North Chicago
and surrounding areas
A Word From Our Area Site Director
We seeking the Lord's guidance of the next Gurnee Area site Director. Our staff looks to work with these teen moms and their families! What a terrific year we have ahead of us!
If you are a young mother who may have questions or you are someone looking to serve a teen mother as a volunteer, please feel free to contact us at 224-280-8286 or email at Gurnee@KindredLife.org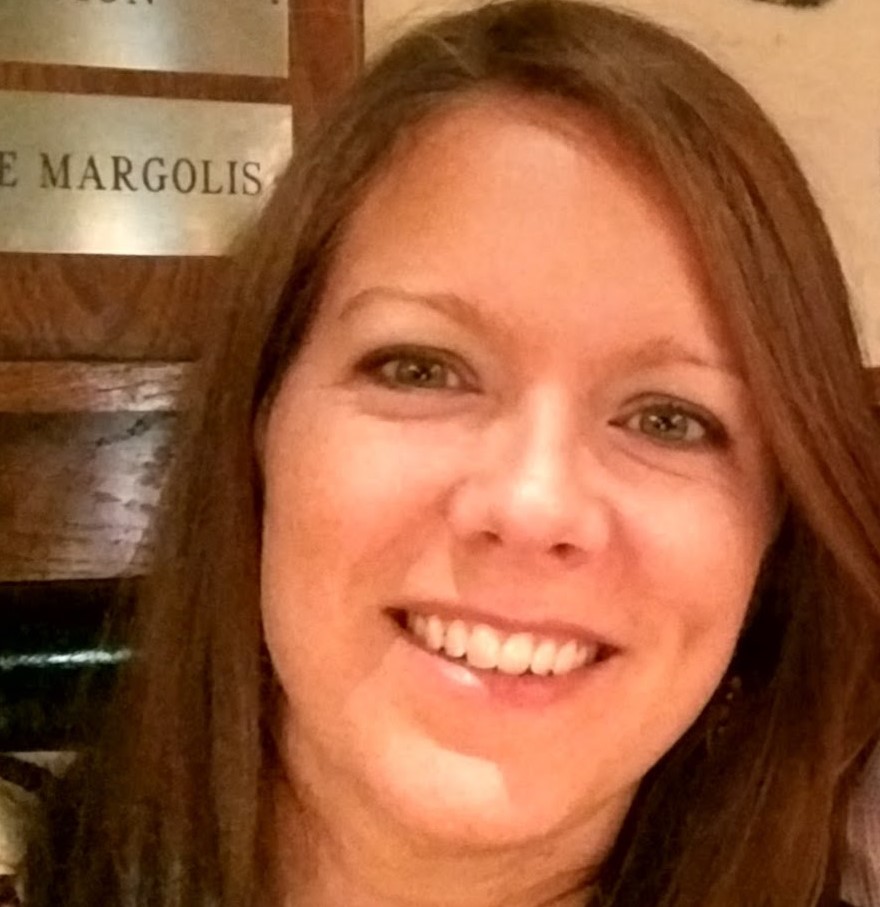 Eliza LaBelle
Gurnee Area Site Director
Kindred Life Ministries – Gurnee
Meet Eliza
Eliza LaBelle joined the Kindred Life team in 2019. She holds a Bachelor's Degree in Communication from the University of Illinois, Chicago. Her home church is The Chapel Libertyville, where she served on staff for 11 years. Her ministry there included leading teams in Chapel Kids, serving as Executive Assistant to the Campus Pastor and Director of Campus Communication and Integration. Eliza is passionate about walking with and equipping young moms.  She believes that every story matters and loves to help people connect their story with the redeeming work of God in their lives. 
Eliza and her husband have three teenage children. She loves spending time with her family and enjoys traveling, 
 biking, reading and a good cup of coffee.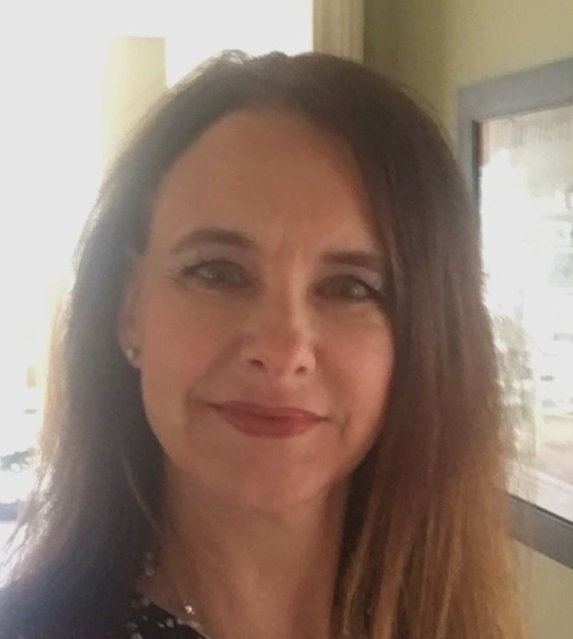 Kaisa Freeman
Counselor
Kindred Life Ministries – Gurnee
Volunteer Spotlight
Julie Betori began volunteering as a teen parent mentor almost 10 years ago!  She has dedicated herself to coming every Thursday evening after working a full day to sit alongside a young mother.  Why such dedication? Julie knows tha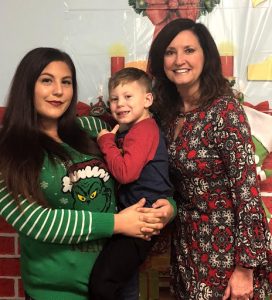 t she exists only because of the grace she has received from God, who gave her amazing talents and a huge heart. Our Gurnee program has been blessed that Julie arrived at our doorstep in which to share her generous spirit. 
Julie's advice and support is straight-forward, practical, and never judgmental. A large portion of Michelle's (current teen mom) success and longevity in this program is a testament to Julie's dedication and compassion. Her example is steadfast and true. We thank you Julie!
Host Church Spotlight
Village Church of Gurnee
The Gurnee Program at Kindred Life wants to take a moment and acknowledge to thank our host church.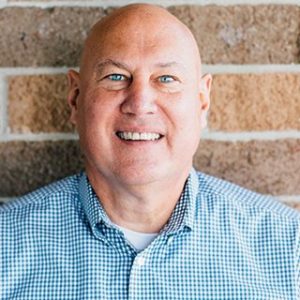 Village Church has been incredibly supportive and available to Kindred Life for many years.   The staff, especially Barb Briggs and custodian Josh,  are more than helpful and always have a friendly, loving attitude.  They open their doors for us so we can provide a place to meet for Life Education Groups, offer a clean and lovely place for childcare, provide rooms for meetings and special occasions.
Every week our dynamic pastor, Todd Habeggar, fills the auditorium with God's powerful message.  The philosophy under which Kindred Life is based on is exemplified in the spirit of this evangelical church and its members.
To learn more about Village Church of Gurnee, visit their website.
#GivingTuesday is a global day of giving fueled by the power of social media and collaboration. Celebrated on the Tuesday following Thanksgiving (in the U.S.) and the widely recognized shopping events Black Friday and Cyber Monday, #GivingTuesday kicks off the...
read more
If you had unlimited funds what would want for Kindred Life Ministries? I would employ a financial advisor that would be available to our teen families on a consistent, weekly basis to go in-depth into their spending, financial habits, debts and...
read more
Other Ways to Get Involved
Call for Volunteers
Kindred Life Ministries is always in need of volunteers. Do you feel called to serve teen parents and their children? We would love to hear from you.
Join TEAM THRIVE!
If you love to run, beginner to advanced levels, join TEAM THRIVE to raise awareness and financial support for teen mothers and children.
Make a General Donation
Your donations provide mentoring, education, food and other valuable resources for our young parents and thier families. All assistance is greatly appreciated.