Kindred Life Gurnee is a safe place where teen parents feel empowered through opportunities to develop as individuals and parents in a friendly and supportive environment. Our compassionate staff and dedicated volunteers come alongside young families as they create and accomplish their personal goals towards independence and self-sufficiency.
Enrolling in Kindred Life Gurnee means you'll have access to free services which can include counseling, financial support, and life education!
Join other teen parents and their children each Thursday during the school year from 6:00pm-8:00pm if you're seeking a fun place to belong.
Host Church
Village Church of Gurnee
1319 N. Hunt Club Road
Gurnee, IL  60031
Our Gurnee Area Ministry serves the following communities:
Gurnee
Waukegan
Park City
Grayslake
Gages Lake
Wildwood
Third Lake
Old Mill Creek
Zion
North Chicago
and surrounding areas
A Word From Our Area Site Director
I recently joined the team in January of this year.  It has already proven to be a soul-enriching experience as I have the privilege to walk alongside the teen parents that come to group every week.  I look forward to establishing a strong relationship with each individual participant.
I have a background in counseling and social work, having worked primarily with teens in the past.  This new position has been an answer to a prayer, meeting all of my hopes and expectations in a new job opportunity.  I live in Gurnee with my husband and two daughters, ages 10 and 12.  The church we attend is also the host church for Gurnee's Kindred Life site.
If I can help in any way, please contact me at 224-280-8285 or Kasia@KindredLife.org
Meet Kasia
Kasia joined Kindred Life in January 2018 as the Gurnee Program Director. She holds a Bachelor of Science degree from Loyola University in Applied Psychology and an MA degree from Illinois School of Professional Psychology in Counseling. Previous counseling work experience has always included working with youth, from the days as a case manager assisting families with young children to working in a therapeutic day school as a licensed counselor facilitating group and individual therapy.
She felt a call to stay home and raise her two daughters, now ages 10 and 12.  Kasia was involved in coaching Girls on the Run, Vacation Bible School and serving in her Bible study group.  Recently, God has called her to use her gifts to serve in a more permanent capacity.  Kasia loves to spend her free time painting, creating jewelry, sewing, crocheting and cake decorating.  She lives in Gurnee with her husband Scott of 14 years and her daughters, as well as her mother, 2 dogs, a cat, a guinea pig and a bunch of fish.
BETHANY BREUM
Counselor
Kindred Life Ministries – Gurnee
Meet Bethany
Bethany
 joined Kindred Life in winter 2018. She holds her Master's in Social Work from Aurora University, a Professional Educator's License for School Social Work, and is currently working toward her clinical licensing as a Licensed Clinical Social Worker. She has experience working with children, youth and parents in a variety of settings.
Bethany
is passionate about helping end the cycle of child abuse through helping educate parents, grandparents and children.
Bethany
loves to spread joy and encourage others. She enjoys traveling to visit friends, trying to keep plants alive, and spending time with family.
Find out what is new with Kindred Life and what events are coming up:
See what our Gurnee program parents need this month and help us pray:
Host Church Spotlight
Village Church of Gurnee
The Gurnee Program at Kindred Life wants to take a moment and acknowledge to thank our host church.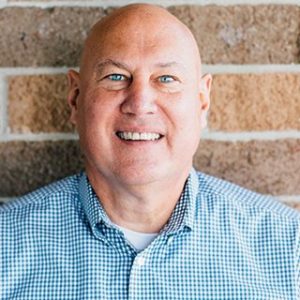 Village Church has been incredibly supportive and available to Kindred Life for many years.   The staff, especially Barb Briggs and custodian Josh,  are more than helpful and always have a friendly, loving attitude.  They open their doors for us so we can provide a place to meet for Life Education Groups, offer a clean and lovely place for childcare, provide rooms for meetings and special occasions.
Every week our dynamic pastor, Todd Habeggar, fills the auditorium with God's powerful message.  The philosophy under which Kindred Life is based on is exemplified in the spirit of this evangelical church and its members.
To learn more about Village Church of Gurnee, visit their website.
Volunteer Spotlight
Julie Betori began volunteering as a teen parent mentor almost 10 years ago!  She has dedicated herself to coming every Thursday evening after working a full day to sit alongside a young mother.  Why such dedication? Julie knows tha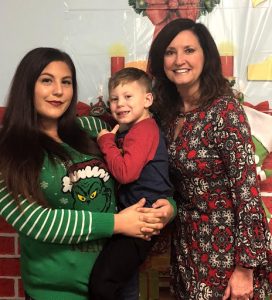 t she exists only because of the grace she has received from God, who gave her amazing talents and a huge heart. Our Gurnee program has been blessed that Julie arrived at our doorstep in which to share her generous spirit. 
Julie's advice and support is straight-forward, practical, and never judgmental. A large portion of Michelle's (current teen mom) success and longevity in this program is a testament to Julie's dedication and compassion. Her example is steadfast and true. We thank you Julie!
#GivingTuesday is a global day of giving fueled by the power of social media and collaboration. Celebrated on the Tuesday following Thanksgiving (in the U.S.) and the widely recognized shopping events Black Friday and Cyber Monday, #GivingTuesday kicks off the...
read more
Other Ways to Get Involved
Call for Volunteers
Kindred Life Ministries is always in need of volunteers. Do you feel called to serve teen parents and their children? We would love to hear from you.
Join TEAM THRIVE!
If you love to run, beginner to advanced levels, join TEAM THRIVE to raise awareness and financial support for teen mothers and children.
Make a General Donation
Your donations provide mentoring, education, food and other valuable resources for our young parents and thier families. All assistance is greatly appreciated.