Kindred Life Wheeling is a fun, encouraging, and supportive place to be! Join other teen moms and their children, each Wednesday during the school year from 6:00pm-8:00pm, as we grow together and work towards accomplishing our educational, emotional, and practical goals!
Belonging to Kindred Life Wheeling means you'll have access to free services which can include counseling, financial support, and life education!
Are you a teen parent interested in joining us?
If so call or text Program Director at 224-280-8286 for more information, don't wait!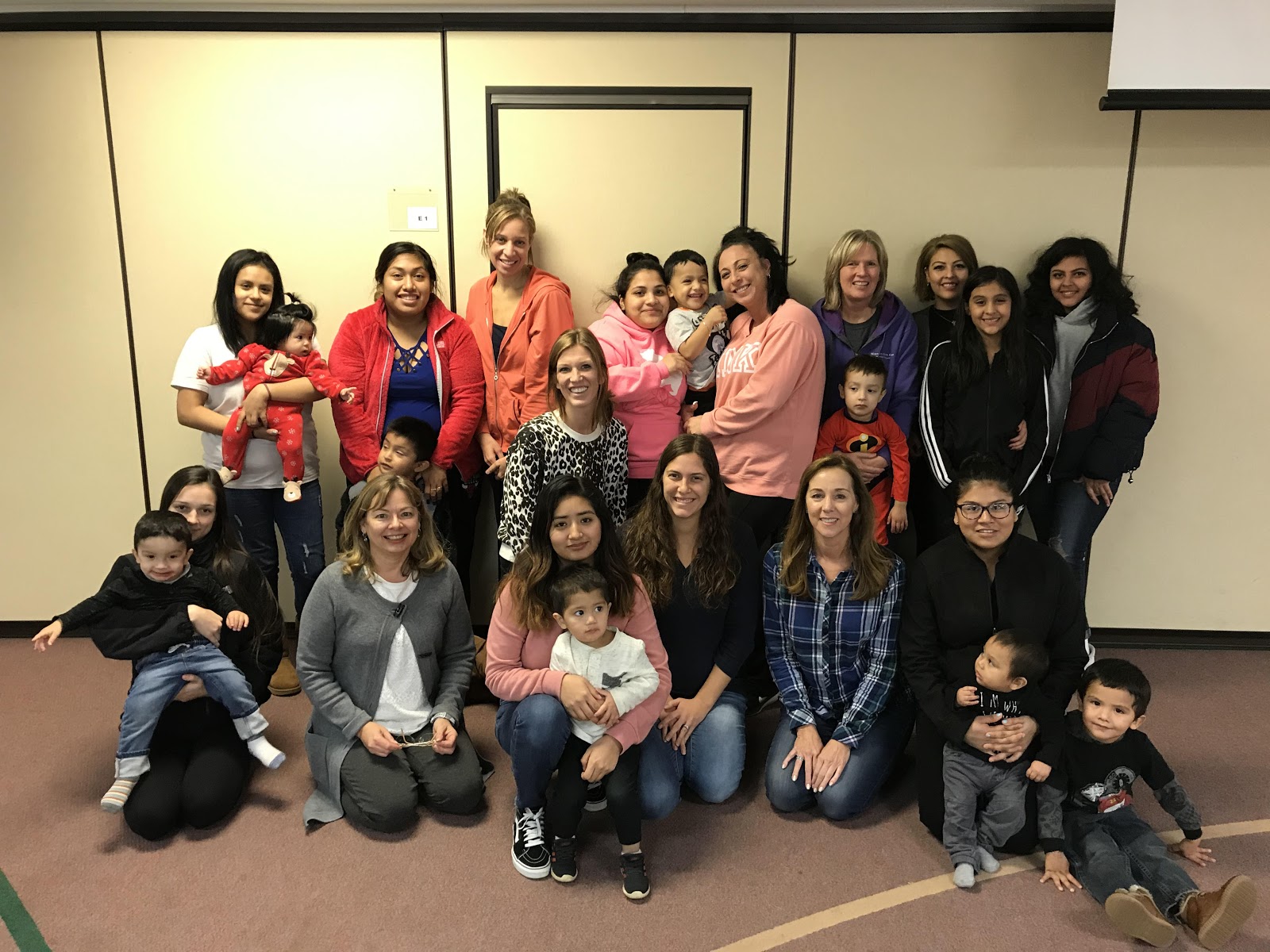 Host Church
Our Saviour Evangelical Free Church
300 N Schoenbeck Road
Wheeling, IL  60090
Our Wheeling Area Ministry serves the following communities:
Arlington Heights
Wheeling
Prospect Heights
Palatine
Barrington
Schaumburg
Buffalo Grove
Lake Zurick
Long Grove
and surrounding areas
meA Word From Christina, Our Area Site Director
Sometimes we all need a friend that understands our unique challenges; people who can relate to what we are going through.  Our number once focus is on building a community that is a safe place for us to share and encourage one another.  
We think you'll like it here at Wheeling.  We are building a kindred spirit among a  diverse group of young mothers, their children, mentors, and volunteers.  Dads and grandparents are invited to joy us as well!  
We meet every Wednesday night to share a meal and get some spiritual feeding at the same time.   The children then get a chance to play in our daycare while the adults attend a monthly rotation of events including a finance night, speaker night, or group and personal counseling.  The fourth night is reserved for fun when we just enjoy some time together.
We would love to have you visit the Wheeling Office and experience the joy of our community.  I think you'll really enjoy our mentors and volunteers. They are highly committed and loving people who would love the chance to get to know you!   We hope to meet you soon! Text or call me at 224-280-8286.
Christina Greer
Wheeling Area Site Director
Kindred Life Ministries – Wheeling
Meet Christina
Christina has a passion for helping people be all God created them to be.  With a background in teaching, counseling and Human Resources, she loves to support and encourage others in their own journeys.  
She received her MA in Teaching from George Fox University after completing her student teaching in Ecuador and with the Migrant Summer School.  She has taught in both public schools and private Christian ministries.  
Christina has served as a counselor with Care Pregnancy Center.  While there, she and her husband Tony welcomed homeless teen mothers to live with them as a Shepherding Home.  Responding to a call to counsel, she continued her training at Western Seminary where she received a Graduate Diploma in Biblical studies with an emphasis in counseling.   Afterwards she served as a counselor with Good Samaritan Ministries.  
Christina loves an adventure and has led two tours to Israel.  She loves to hike, raft and sea kayak wilderness areas with her husband.  But her greatest passion is helping others to discover their great worth and to experience the love of God in Jesus Christ.  
PAIGE NEUHAUS
Professional Counselor
Kindred Life Ministries – Wheeling
Meet Paige
Paige

is a Licensed Professional Counselor and recently joined Kindred Life Ministries in February 2019 as the Wheeling site counselor. Previously she was a school counselor in Chicago for several years. She holds a Bachelors Degree in Communication from Wheaton College and a Masters of Education in Counseling from DePaul University.
Paige has passion and experience working with underprivileged youth.

Paige

is married to Kevin. They have one young daughter, Frannie. The Neuhaus family attends Harvest Bible Chapel in Niles. In her free time

Paige

enjoys reading, baking, and going on walks with her family.
Find out what is new with Kindred Life and what events are coming up:
See what our Wheeling program parents need this month and help us pray:
Host Church Spotlight
Our Saviour Evangelical Free Church
We are so honored and blessed to be hosted every Wednesday night at Our Saviour Evangelical Free Church in Wheeling. The staff has been so incredibly gracious to our program. The congregation has been a blessing to our teen parents by mentoring, participating in Sip Cup Coin Drive and providing weekly meals.
You will find the sanctuary full of welcoming, friendly faces gathered to hear Pastor Adam delivering God's word. Please feel welcomed to join any Sunday morning at 9:30am.
To learn more about Our Saviour Evangelical Free Church, visit their website.
Volunteer Spotlight
Joani Bellito, has been serving Kindred Life for a decade. Joani started back as the Program Director in our Wheeling office. Then she generously 
served on our board of directors. Since her term recently ended, Joani is now coordinating a group at her home church to serve meals to our teen parents and their children on our Life Education Group nights.
Joani's heart of service is a Christ-like example of selflessness and consistency. She is a true gift to Kindred Life Ministries. Thank you on behalf of countless teen parents for your love, patience and dedication this past decade!
Teen Parent Spotlight
Brenda and her son Sebastian have been in the Wheeling program for a year now. During this year it's been our privilege to watch them grow and become more independent and strong as a family. Brenda is now completing her senior year of high school, with hopes of continuing her education next year towards becoming a registered nurse one day. Pray with us for Brenda and Sebastian, and dad Mauricio, that they would be able to balance their jobs, schooling, and parenting well.
Whether you brought a dinner, rocked a baby, taught a life education night, or mentored a teen parent - you made a difference. Thank you for serving! The week of April 20th, we celebrated Ministry Partner Appreciation Week with videos to say "Thank You" from clients...
read more
Other Ways to Get Involved
Call for Volunteers
Kindred Life Ministries is always in need of volunteers. Do you feel called to serve teen parents and their children? We would love to hear from you.
Join TEAM THRIVE!
If you love to run, beginner to advanced levels, join TEAM THRIVE to raise awareness and financial support for teen mothers and children.
Make a General Donation
Your donations provide mentoring, education, food and other valuable resources for our young parents and thier families. All assistance is greatly appreciated.