MONA BOELENS, MPA
Executive Director, Kindred Life Ministries
Mona has 25+ years of experience in the nonprofit sector specializing in Teen Pregnancy, Teen Parenting and Adoption. She began her journey with Kindred Life Ministries after serving as Executive Director and as Gurnee Site Director for a ministry called Teen Mother Choices. She has utilized her volunteer management, creative program planning and resource development skills along with her educational experience in Non Profit Administration to lead Kindred Life Ministries. Mona holds a Bachelors of Social Work degree from Calvin College, a Masters of Public Administration and certificate in Non-Profit Management from Roosevelt University.  Mona lives in Round Lake with her husband Erik and their 3 sons Noah, Ethan and Eli. They attend the Village Church of Gurnee, where Mona serves on the Welcome Team. Mona's other interests include traveling, Triathlon, gardening and watching her boys at their respective sporting events!
A Note from Our Executive Director
We would love you to meet the amazing, behind-the-scenes staff that supports our direct-service team. They are made up of passionate, talented and mission-minded individuals who propel our ministry forward, and allow each of our young families to thrive.
NIKKI BEHLER
Business Manager
Kindred Life Ministries – Main Office
Meet Nikki
Nikki has been with Kindred Life Ministries since December 2016. She enjoys being able to bring her passion and gift for administration to this ministry in her position as Office Manager. Before she joined Kindred Life, she had been aware of the ministry for a few years through enjoying the Chili Cook-off event at her church and contributing via the Sippy Cup campaign.
Nikki has enjoyed a varied career life which includes scientific research, teaching, IT management and administration. She holds a BSc in Zoology and a PhD in Marine Biology. She spent much of her life in her native England, moving to the states 20 years ago. She is married to Gary and mother to daughter Laurel. Nikki and her family attend Gurnee Community Church, where she is also the Director of Administration. In her spare time she enjoys photography, nature, hiking, knitting, genealogy and baking.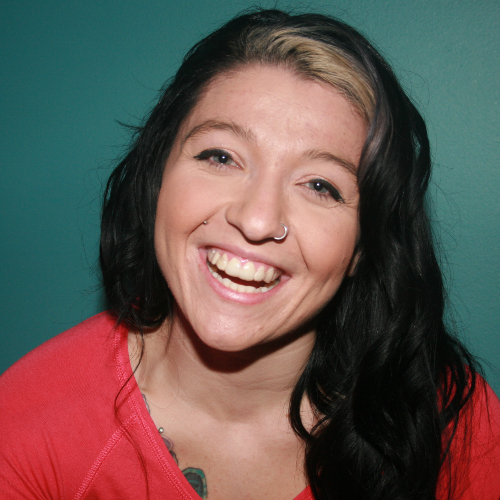 RACHAEL WEST
Outreach Director
Kindred Life Ministries – Main Office
Meet Rachael
Rachael went to school to study theatre and Communications at Indiana University. 
She graduated from The Second City in Chicago and performed all over the area, while managing gyms like Xsport and Anytime Fitness.
She now works full time as a Realtor in Wisconsin and is a youth leader at Northbridge Church where she attends. She loves spending time with young girls to help them find their identity in Christ and opens her home to them weekly for bible study.
She is married to Dan West and has two dogs, Rogue and Ezekiel.
Rachael is passionate about the youth and Jesus so when she found Kindred Life it was a perfect fit!
Meet Jerry
Jerry started with Kindred Life in February 2019. He comes to us with a passion for serving teens in Christ's name. Jerry has 10
years of accounting and finance experience with both large and small nonprofits.
He holds a Bachelor's degree in Technical Management from DeVry University. In his free time, Jerry can be found serving at his local church, Our Saviour Evangelical Free, hanging out with friends, and traveling to warmer climates.
Meet Anne
Anne has a passion for seeing families grow closer to each other and deeper in their faith as they journey together. She has worked in various roles in the church for 17 years and has a master's degree in Family Ministry from Bethel Seminary. She holds a degree in Professional Coaching from the Professional Christian Coaching Institute which is through the International Coach Federation. Anne lives in the Chicagoland suburbs with her husband, Chris, and their three daughters. For fun, Anne loves to be with friends, be outside, run, play tennis, cook healthy meals, sing, read, and drink coffee. 
DIANA SANDRU
Development Director
Kindred Life Ministries – Main Office
Meet Diana
Diana joined Kindred Life Ministries in 2020. She has a servant's heart for youth and young adults and spent many years working at a Bible camp in Wisconsin where she mentored Chicago's at-risk youth and shared the love of Jesus with them. She also served with InterVarsity Christian Fellowship in college and taught Sunday School at church.
Diana holds a Bachelor of Science degree from Marquette University where she studied Marketing and International Business. She also studied International Relations at the Strasbourg Business School in France. She has spent more than 15 years in financial services with a focus on marketing and wealth management.
Diana enjoys spending time with her family and has traveled to more than 20 countries.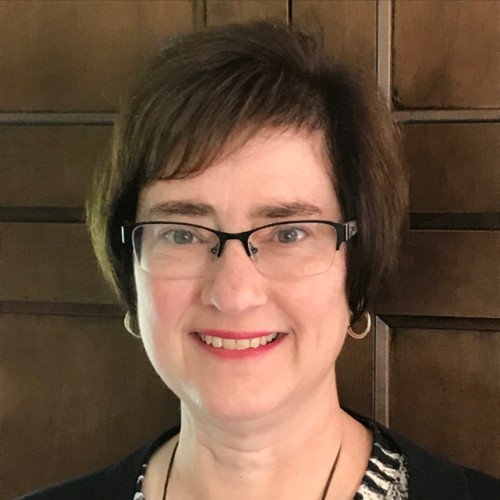 KIMBERLY LURVEY
Supervising Counselor
Kindred Life Ministries – Main Office
Meet Kim
Kimberly Lurvey joined the staff in October 2018, but has been a long time friend of Kindred Life Ministries. She has her MSW from the University of IL (1987) and her license as a clinical social worker since 1993. Kim began her career in social work work with couples forming their families through adoption, counseling both the placing and the adopting parents. She then worked in family preservation and foster care, specifically for infants exposed to prenatal drugs and alcohol. Desiring to know how to meet the mental health needs of these clients lead to a change into mental health treatment, predominantly in the outpatient setting. Throughout all of those years, her passion has been for the family and the growth and welfare of all of its members.
Kim is married to Kent, and is the mother of two teenagers, Christian and Charity. She keeps busy in her home, in a small outpatient practice, and volunteering at school. The Lurveys attend Lakeland Church where Kim is a deacon. Her favorite pastime is genealogy and reading historical fiction.
Kindred Life Ministries – Antioch
Meet the Antioch Area Group
We are friendly, funny, easy going, and loving. Mostly we are passionate about supporting each other and being the awesome moms and women God created us to be!
Join other teen moms and their children, each Tuesday during the school year from 6:00pm-8:00pm, as we grow together and work towards accomplishing our educational, emotional, and practical goals! Belonging to Kindred Life Antioch means you'll have access to free services which can include counseling, financial support and life education!
Let us help support you to finish school, navigate family and community resources and meet some other terrific moms!
Melissa Hall
Antioch Area Site Director
Kindred Life Ministries - Antioch
Meet Melissa
Melissa specializes in implementing purpose driven programs, seamlessly bringing multiple generations plus resources together, and fundraising. 
Melissa's journey in the non-profit sector began in the summer of 1999.  Where she began knocking on doors in both affluent and impoverished communities.  In order to raise awareness of services, obtain resources, recruit clients and volunteers.  In 2002 she began creating life enrichment programs and activities for the youth. She also served nearly 10 years on boards/stakeholder panels that distributed available funds to nonprofit organizations after reviewing their grant applications.
Melissa is the mother of three girls, adult twins and a preteen.  Is the grandmother of 3 girls.  Attends Trinity Christian Center in Zion Illinois where she resides. She loves planning group trips, swimming, gardening, and spending time with family and friends. 
Abby Bosco
Professional Counselor
Kindred Life Ministries – Antioch
Meet Abby
Abby Bosco recently joined the KL team in July of 2020, after over 3 years working with children, teens, and families in a community mental health setting.  She graduated from the University of Illinois at Chicago in 2010 with her Bachelor of Arts in Psychology, and greatly enjoyed the new experience of living in the city. After graduating, Abby returned to her home town in the north suburbs and completed her Master Degree in Clinical Mental Health Counseling at Argosy University in Schaumburg.
Abby has a passion for working with children and families and  providing guidance to parents on how to navigate both the challenges and the joys of parenthood.
In her free time, Abby likes to spend time with her dog, listen to music, play guitar, and spend as much time as possible with family. On weekends, Abby attends church at The Chapel in Libertyville and really enjoys the praise music, the message, and the feeling of rejuvenation as a new week begins.
Kindred Life Ministries – Gurnee
Meet the Gurnee Area Group
Kindred Life Gurnee is a safe place where teen parents feel empowered through opportunities to develop as individuals and parents in a friendly and supportive environment. Our compassionate staff and dedicated volunteers come along side young families as they create and accomplish their personal goals towards independence and self-sufficiency. Enrolling in Kindred Life Gurnee means you'll have access to free services which can include counseling, financial support, and life education! Join other teen parents and their children each Thursday during the school year from 6:00pm-8:00pm if you're seeking a fun place to belong.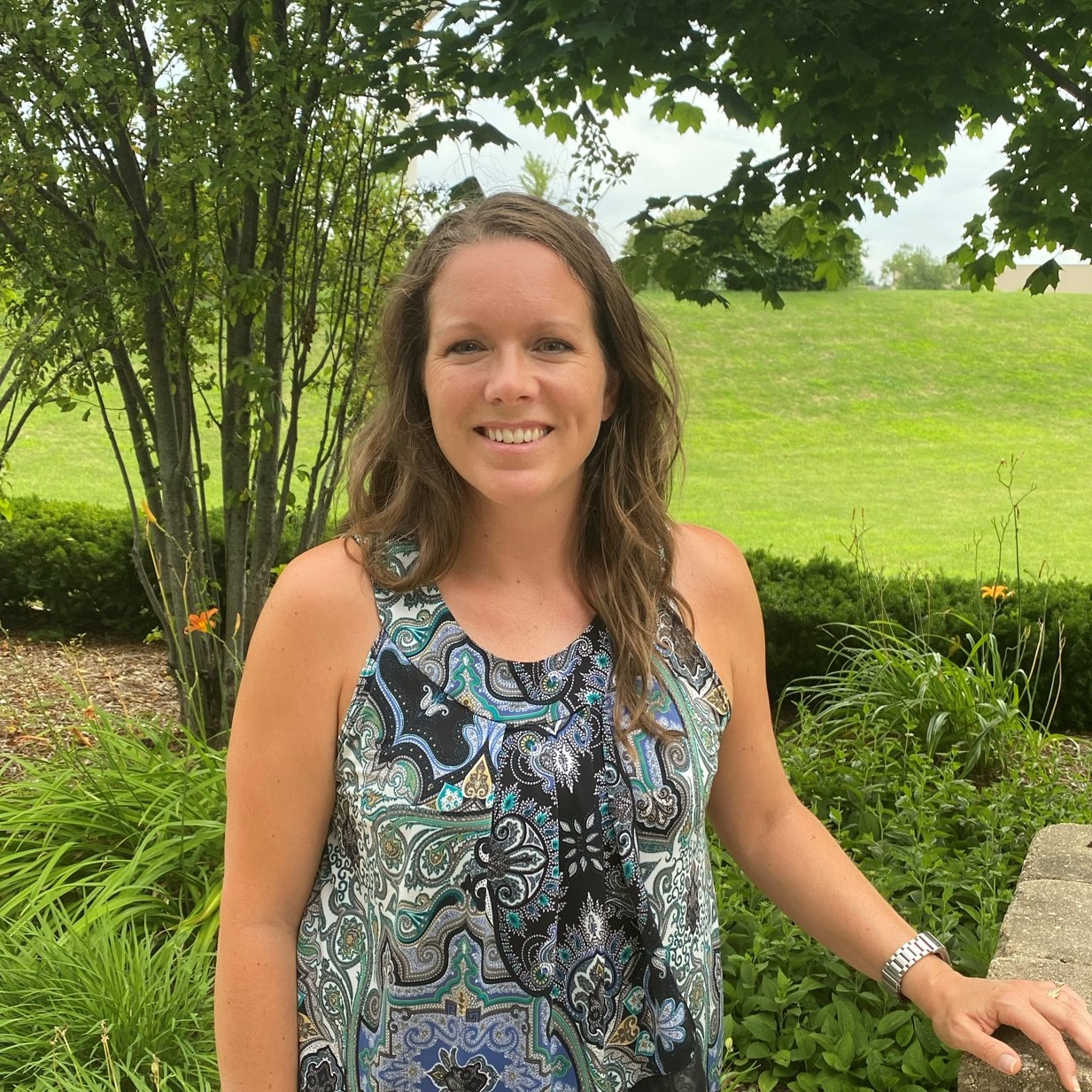 Eliza LaBelle
Gurnee Area Site Director
Kindred Life Ministries – Gurnee
Meet Eliza
Eliza LaBelle joined the Kindred Life team in 2019. She holds a Bachelor's Degree in Communication from the University of Illinois, Chicago. Her home church is The Chapel Libertyville, where she served on staff for 11 years. Her ministry there included leading teams in Chapel Kids, serving as Executive Assistant to the Campus Pastor and Director of Campus Communication and Integration. Eliza is passionate about walking with and equipping young moms.  She believes that every story matters and loves to help people connect their story with the redeeming work of God in their lives.
Eliza and her husband have three teenage children. She loves spending time with her family and enjoys traveling, biking, reading and a good cup of coffee.
Kasia Freeman
Gurnee Area Counselor
Kindred Life Ministries – Gurnee
Kindred Life Ministries – Wheeling
Kindred Life Wheeling is a fun, encouraging, and supportive place to be! Join other teen moms and their children, each Wednesday during the school year from 6:00pm-8:00pm, as we grow together and work towards accomplishing our educational, emotional, and practical goals!
Belonging to Kindred Life Wheeling means you'll have access to free services which can include counseling, financial support, and life education! Are you a teen parent interested in joining us? If so call or text our Program Director at 224-280-8286 for more information, don't wait!
Christina Greer
Wheeling Area Site Director
Kindred Life Ministries – Wheeling
Meet Christina
Christina has a background in teaching, counseling and Human Resources.  She received her MA in Teaching from George Fox University after completing her student teaching in Ecuador and with the Migrant Summer School.  Christina has served as a counselor with Care Pregnancy Center.  While there, she and her husband Tony welcomed homeless teen mothers to live with them as a Shepherding Home.  She continued her training at Western Seminary where she received a Graduate Diploma in Biblical studies with an emphasis in counseling.  Afterwards she served as a counselor with Good Samaritan Ministries.  
Christina loves an adventure and has led two tours to Israel.  She loves to hike, raft and sea kayak wilderness areas with her husband.  Her greatest passion though, is helping others to discover their great worth and to experience the love of God in Jesus Christ.  
PAIGE NEUHAUS
Professional Counselor
Kindred Life Ministries - Wheeling
Meet Paige
Paige

is a Licensed Professional Counselor and recently joined Kindred Life Ministries in February 2019 as the Wheeling site counselor. Previously she was a school counselor in Chicago for several years. She holds a Bachelors Degree in Communication from Wheaton College and a Masters of Education in Counseling from DePaul University.
Paige has passion and experience working with underprivileged youth.

Paige

is married to Kevin. They have one young daughter, Frannie. The Neuhaus family attends Harvest Bible Chapel in Niles. In her free time

Paige

enjoys reading, baking, and going on walks with her family.
Board of Directors
Kindred Life is immensely grateful for the thoughtful guidance, wisdom, and caring commitment of our trusted Board of Directors.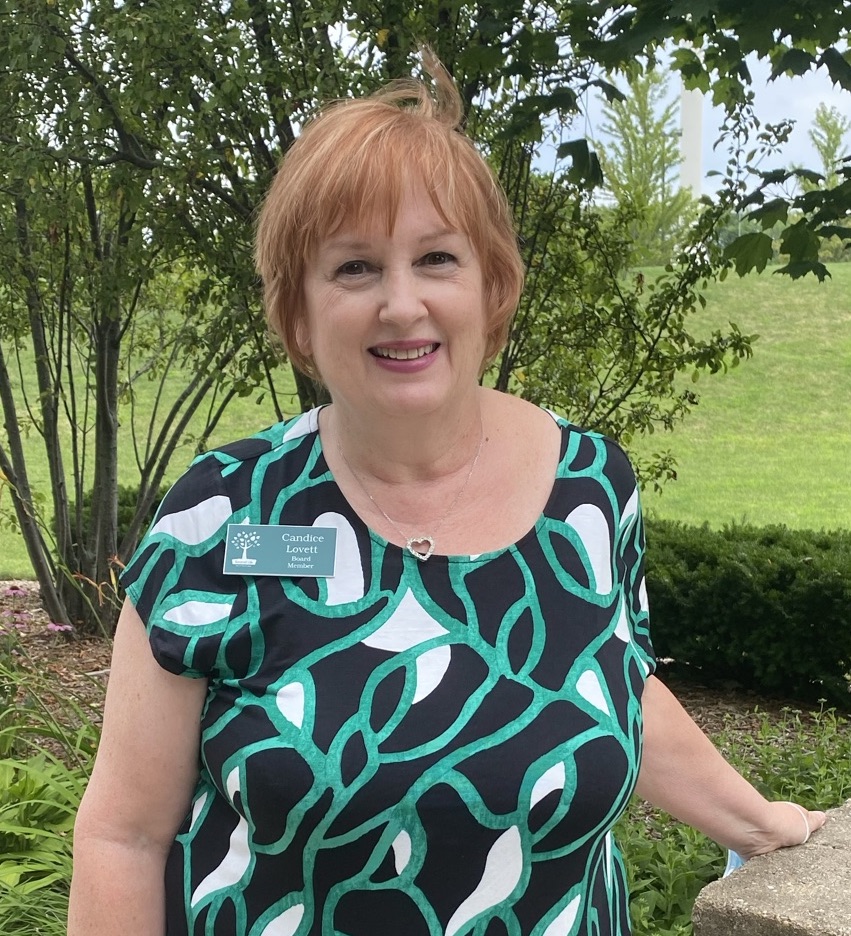 Candice Lovett
Board Secretary
Emmanuel Parakati
Treasurer