Kindred Life's Lake County Teen Mom Program is a safe place where teen moms feel empowered through opportunities to develop as individuals and parents in a friendly and supportive environment. Our compassionate staff and dedicated volunteers come alongside young families as they create and accomplish their personal goals towards independence and self-sufficiency.
Enrolling in the Kindred Life's Lake County Teen Mom Program means you'll have access to free services which can include counseling, financial support, and life education!
Join other teen moms and their children each Thursday during the school year from 6:00pm-8:00pm if you're seeking a fun place to belong.
Host Church
Village Church of Gurnee
1319 N. Hunt Club Road
Gurnee, IL  60031
A Word From Melissa, Our Lake County Teen Mom Program Director
Welcome home. Whatever your journey has been up to this point, we'd love to move forward with you. Our community of young parents is growing together, learning life skills and most importantly beginning to THRIVE.
On behalf of our counselor, mentors and Kindred Kids team, we are eager to get to know you and your child(ren) and support you as take steps to take hold of your future.
I'd love to meet with to learn more about you and your hopes, dreams and goals for you and your family.
Please contact me by calling or texting 224-280-8285.
Melissa Hall
Lake County Teen Mom Program Director
Kindred Life Ministries – Lake County Teen Mom Program
Meet Melissa
Melissa specializes in implementing purpose driven programs, seamlessly bringing multiple generations plus resources together, and fundraising. 
Melissa's journey in the non-profit sector began in the summer of 1999.  Where she began knocking on doors in both affluent and impoverished communities.  In order to raise awareness of services, obtain resources, recruit clients and volunteers.  In 2002 she began creating life enrichment programs and activities for the youth. She also served nearly 10 years on boards/stakeholder panels that distributed available funds to nonprofit organizations after reviewing their grant applications.
Melissa is the mother of three girls, adult twins and a preteen.  Is the grandmother of 3 girls.  Attends Trinity Christian Center in Zion Illinois where she resides. She loves planning group trips, swimming, gardening, and spending time with family and friends. 
Kasia Freeman
Clinical Therapist
Kindred Life Ministries – Lake County Teen Mom Program
Volunteer Spotlight
Julie Betori began volunteering as a teen parent mentor almost 10 years ago!  She has dedicated herself to coming every Thursday evening after working a full day to sit alongside a young mother.  Why such dedication? Julie knows tha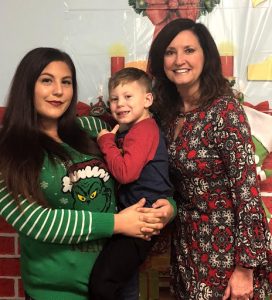 t she exists only because of the grace she has received from God, who gave her amazing talents and a huge heart. Our Gurnee program has been blessed that Julie arrived at our doorstep in which to share her generous spirit. 
Julie's advice and support is straight-forward, practical, and never judgmental. A large portion of Michelle's (current teen mom) success and longevity in this program is a testament to Julie's dedication and compassion. Her example is steadfast and true. We thank you Julie!
Host Church Spotlight
Village Church of Gurnee
We are grateful for the wonderful partnership that Kindred Life has enjoyed with Village Church of Gurnee. Each week they provide space for our Life Education Group meetings and an engaging environment for Kindred Kids childcare. Through financial support, st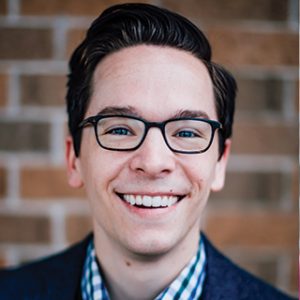 aff and volunteer support and in prayer, Village Church of Gurnee has been incredibly supportive of our young parents.  They are deeply committed to serving the needs of the Gurnee community and beyond.
Under Lead Pastor David Giese, Village Church is a place where, no matter where you are in life, you are welcome here.  We invite you to explore their website, and even more so, come and visit to discover your place in the Village Church family!
See what our Lake County Moms program needs are this month and help us pray:
Our three Kindred Life Offices launched for our program year in September. With excitement, grateful hearts, kiddos a year older/new kiddos added, and a few new guidelines for Covid19 we were ready to go! Our Antioch Office launched with three moms, three kiddos, a...
read more
Other Ways to Get Involved
Call for Volunteers
Kindred Life Ministries is always in need of volunteers. Do you feel called to serve teen parents and their children? We would love to hear from you.
Join TEAM THRIVE!
If you love to run, beginner to advanced levels, join TEAM THRIVE to raise awareness and financial support for teen mothers and children.
Make a General Donation
Your donations provide mentoring, education, food and other valuable resources for our young parents and thier families. All assistance is greatly appreciated.