Planned Giving
Both long-term, Planned Giving and Legacy Giving will ensure that your vision
to help young parents in the future will be secured. Learn more about how your
gifts go to creating a community where teen parents and their families thrive.
Stock and Securities
If you're looking for a tax conscience way to help teen parents and their families THRIVE, consider a stock gift. When you give appreciated stock that you've owned for more than one year, you will avoid capital gains tax and receive a charitable income tax deduction when you itemize.
How do I set up my Stock or Securities gift?
You can make a gift of securities "stock" to Kindred Life by wire transfer(preferred) or mailing stock certificate(s). Call Jerry Ruscitti, Director of Business Services, at 847-250-2815 with any questions.
WIRE TRANSFER STOCK to the account of Kindred Life Ministries at EDWARD JONES.
Call your broker. Let them know that you would like to transfer stock to the account of Kindred Life Ministries at EDWARD JONES. Instruct the broker NOT to sell the securities. Your broker will need to know the kind of stock and number of shares you would like to transfer and have him contact Mike Dyer or Tamra Sengstock at EDWARD JONES at 630-836-8988. Fax: 866.441.6558
Internet: Click here for Mike's website.
Information for your Broker: DTC #0057 and Kindred Life Ministries Account #217-20333-1-4
Please remember to contact Jerry Ruscitti, Director of Business Services, at 847-250-2815. This helps us credit your gift correctly when the transfer is complete. The value of your gift is the mean price of the stock as traded on the date you deposit it to our account.
A Willed or Bereft Gift
Your legacy for teen parents and spreading the gospel to young families will be secured when you leave a Willed Gift to Kindred Life. Not only are your funds used to provide the skills training in parenting, financial budgeting, and career planning, but they also will receive the tangible needs they need to THRIVE.
Did you know charitable bequests can reduce (or even eliminate) the amount of estate tax their beneficiaries will owe when donating to a 501(c)3 Non Profit such as Kindred Life?
How do I set up my Willed Gift?
Here is an example of the laungage to use in your Will/Estate Plan:
"I hereby give to Kindred Life Ministries, Inc. in Illinois, a nonprofit corporation with its principal address at PO Box 853, Grayslake, IL 60030 (the sum of $___) or (___% of the residue of my estate) to be used for its general purposes."
Beneficiary Designations
Have you considered naming Kindred Life as a beneficiary to your insurance policy or estate plan? The newest addition to life insurance riders usually come at no additional cost and often do not reduce the cash value or the death benefit of the policy. These riders effectively eliminate the need to create, pay for and administrate separate gift trusts until the death of the insured.
How do I set up my Beneficiary Designation?
Naming Kindred Life as the first or second beneficiary in your estate plan or life insurance policy in the percentage is as simple as contacting your estate planner or life insurance policyholder and filling out their appropriate form.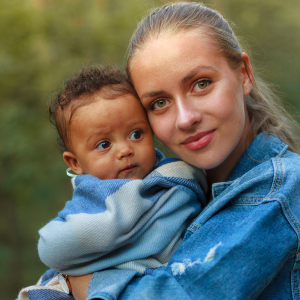 Director of Business Services
Please contact us with questions regarding Planned or Legacy Giving or if you need a professional Estate Planner referral.
or Call (847) 250-2815
Have Questions?
Need An Estate Planning Referral?
Estate planning affects literally everything we consider ours.
Because of that, it is the single most important act of
stewardship we will ever undertake.
(PhilanthroCorp Planned Giving)
Our three Kindred Life Offices launched for our program year in September. With excitement, grateful hearts, kiddos a year older/new kiddos added, and a few new guidelines for Covid19 we were ready to go! Our Antioch Office launched with three moms, three kiddos, a...