Wow, Chili Cook-Off was a great success because of YOU! If you attended, donated, made chili, muffins, dessert, set up, took photos, served food, or helped clean up – YOU are appreciated and we owe you a huge Kindred Life: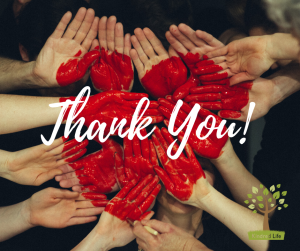 We raised over $4,000 on Saturday for teen parent programs. You heard Joanna and Sandra speak about what it really means to be on the receiving end of Kindred Life programming. We are talking about meeting teens and young adults where they are with infants and toddlers in tow. Trying to finish school, provide for their children and navigate careers when their peers are planning what they will wear to prom or when soccer tryouts are being held.
A HUGE shout out to our judges. They came, they saw, the ATE and they chose. The winners are:
THANK YOU Emcee Extraordinaire, Chad Helms! Truly, to Stephanie Young, our main chili chef, our contestants: Dawn Anderson, Kelly Ruchti, Cliff Huglings, Jesse Kalinowski, Kriss Lindell, Steve Love, Evenlin Patino and Terry Wheeler – you are the heart and soul of this event. We wouldn't have a Cook-Off at all if not for your DELICIOUS efforts.
And how will we ever forget PIE EATING? Thank you to Scott Saflarski, Tracy Wilczek, Adam Fix, and Tyler Johnson for participating and being the best kind of sports. Good job Scott – you hustled!
And a big thank you to our Chili Planning Committee: Joani Bellito, Wynn Hulings, Candice Lovett, Sandy Merwin, Jerry Ruscitti, Rachael West and the two fearless leaders who took on running the kitchen, Donna Campbell, and Flora Ness. Our AV team, Jeff Merwin and Jerry Ruscitti, our board who participated or donated raffle items, and our hosts at Our Savior Evangelical Free Church in Wheeling.
Missed out? There is still time to donate to help us reach our Chili Cook-Off Goal. Click here to become a monthly Family Friend OR submit your one time gift and note "Chili." 
See you next year!